Editing your meal quantity on your order is super easy. Follow the steps below, and you'll be good to go!
Once logged in, you will be taken to your Dashboard.
Scroll down to the 'Dietary Preferences' section and select 'Edit'.
At the bottom of the page will be a section that lists your delivery day(s).
Use the '-' and '+' to edit your meal quantity for your delivery day(s).
Click the 'Save Changes' button on the lower left side of the page.
Then hit 'Apply Changes' when the confirmation window appears.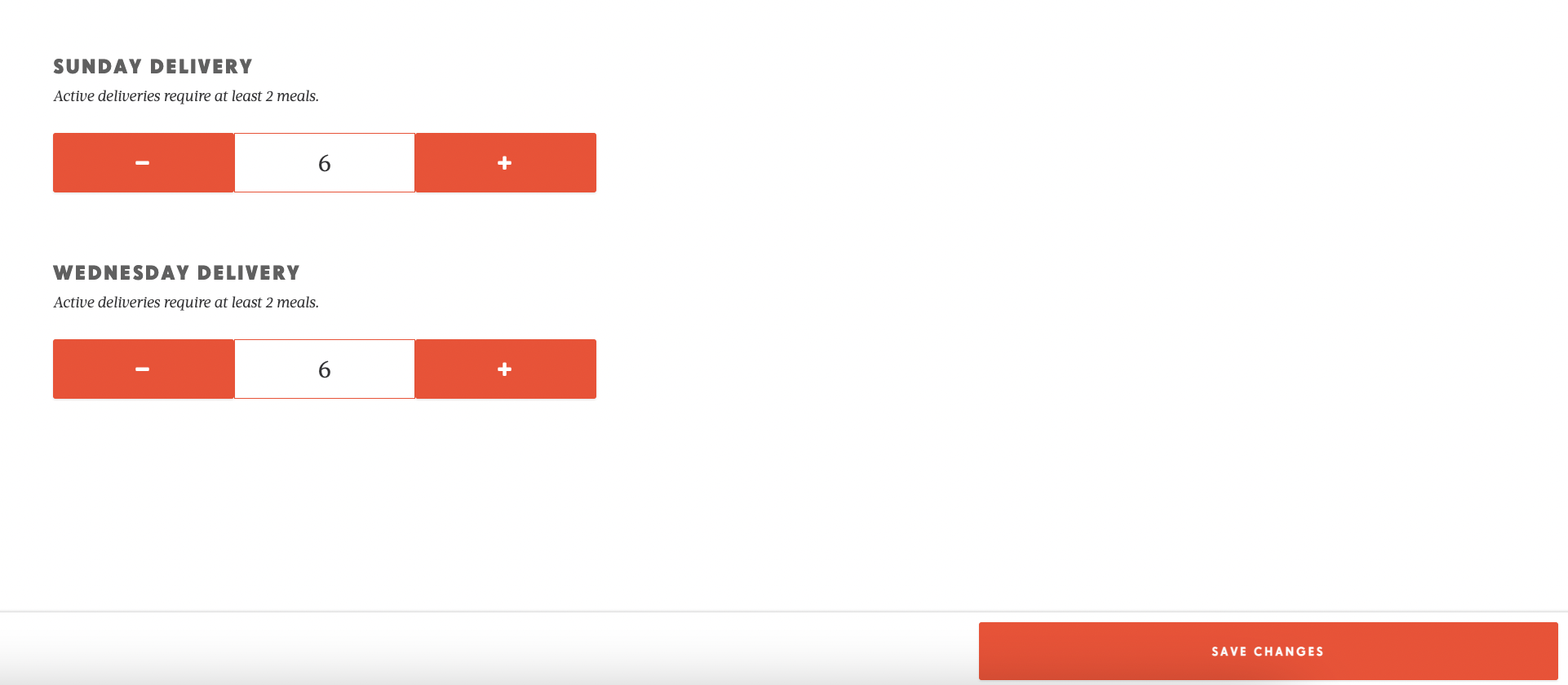 Please note: If you have already modified your order for the week, making updates to your profile may reset this, so you will need to re-customize your order. All edits must be made by our order deadline of Thursday at 11:59 pm to be reflected in next week's deliveries.